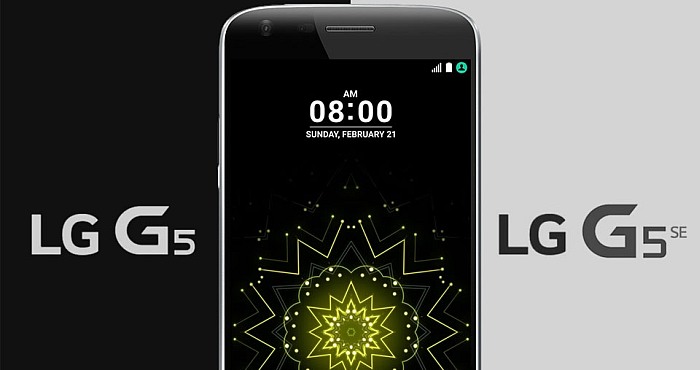 When searching for a premium android smartphone, there are features that you expect from the best offerings. If you are looking at this phone from a distance, you may be forgiven for mistaking it for a Samsung Edge, due to its new curved edges. The LG G5 provides excellent features, though they are from a completely different point of view, revealing that your expectations were actually limited. The LG G5 may be the surprise device that takes the top spot, and here is why.
This is a device that is more than an upgrade of its predecessor, the LG G4. The first difference you will notice is the tweaked design. Gentle curves on the glass screen and an all metal body give it a much more modern and style inspired appearance. This is much better than the leather finishes that were signature for the LG G4. In addition, this smartphone also has a special feature that is known as 'Friends', that makes it possible to amplify existing features by making use of a wide range of clip-on accessories. There are other specs that you can look forward to including: –
The Qualcomm Snapdragon 820 processor that has Adreno 530 graphics. The LG G5 also features an impressive 4 GB RAM.
Two brilliant rear cameras, which are the 8Mp camera for wide angle shots, and the 16 Mp shooter for regular shots. There is also a front selfie 8Mp camera that takes sharp and detailed shots.
The removable battery which remains a favorite amongst phone users around the globe. Other manufacturers have built in batteries, which has lost them some clientele despite having newer features on their phones.
To access the battery, you do not have to remove the back cover at all. This phone features an ultra-modern cartridge-like input where the battery can simply slide out.
The always on screen enables you to have instant access to notifications on your screen, without the need to wake the phone up.
This smartphone is available in four metallic colors including Gold, Silver, Titan Grey and Pink. Once you start using it, you will begin to appreciate the attention to detail that LG has put in this device, particularly following the comments from customers on their previous offerings. You can trust that this phone will feel much better in your hands, and you will also be able to carry it with ease inside your pocket.