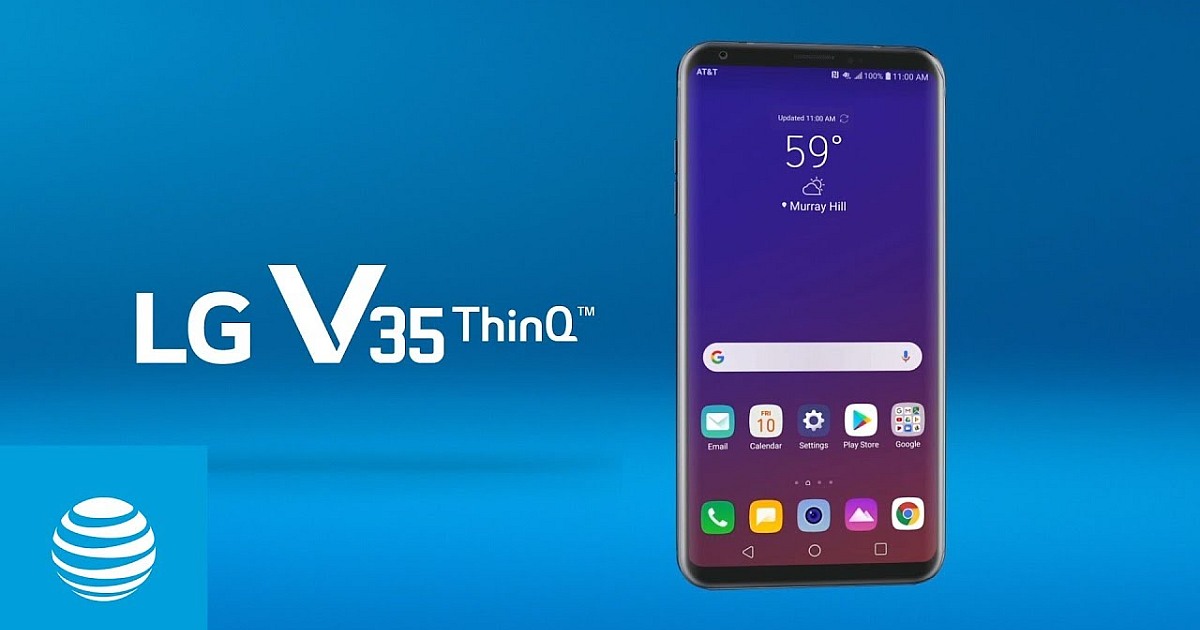 The LG Summer Product: V35 ThinQ. After the huge disappointment that LG caused upon the release of its latest smartphone, the LG G7, it's speculated that the company is planning to kind of apologize to the unstaistfied customers by releasing another product in the upcoming summery weeks. Reportedly, LG is launching its new LG V36 ThinQ in order to make up for the LG F7 failure to impress. Many platforms – such as AT&T – are aiming straightforwardly to skip the recently released LG G7, and concentrate on the yet-to-come LG V35 ThinQ that is rumored to have better potentials.
The LG V35 ThinQ is allegedly imitating some aspects of its predecessors, the V30S ThinQ and V30. The upcoming V35 ThinQ flaunts an OLED screen with 6 inches long, and an aspect ratio of 18:9. However, unlike the latest LG G7, the V35 ThinQ is apparently with no notch – which can indeed be a nice change from the current notch craze – and the fingerprint sensor is centered in the top left portion of the bezel which consequently confirms that the V35 ThinQ is probably not going to sport a notch this year.
Yet, LG is obviously enhancing the camera of the V35 ThinQ in order to exceed the previous V30S ThinQ one. The V35 rear cameras are 16 megapixels ones that are pretty similar to the LG G7 shooters. And despite the fact that there aren't many official information about the specifications and main features of the V35 ThinQ, many parties speculate that the smartphone is going to have a Snapdragon 845 processor, an enhanced battery life and a facial recognition technology as well.
However, it's stated that the LG summer product, the V35 ThinQ, is just a decent alternative to the current failure G7 ThinQ; and by fall, the company is releasing yet another product, the V40 ThinQ. The V40 ThinQ is allegedly the LG product that's actually supposed to carry out the legacy of last year's products, the V30 and V30S ThinQ, instead of the V35 ThinQ smartphone that appears to be decently regular – but still a better choice than the LG G7.
All in all, rumors doing the rounds assure that LG is initiating a second V-line of smartphones very soon. The V35 ThinQ is just opening the way for the next line of LG V products. Nevertheless, many LG customers are awaiting the officially released descriptive information about the V35 ThinQ smartphone in order to decide whether or not the device is worth the price.