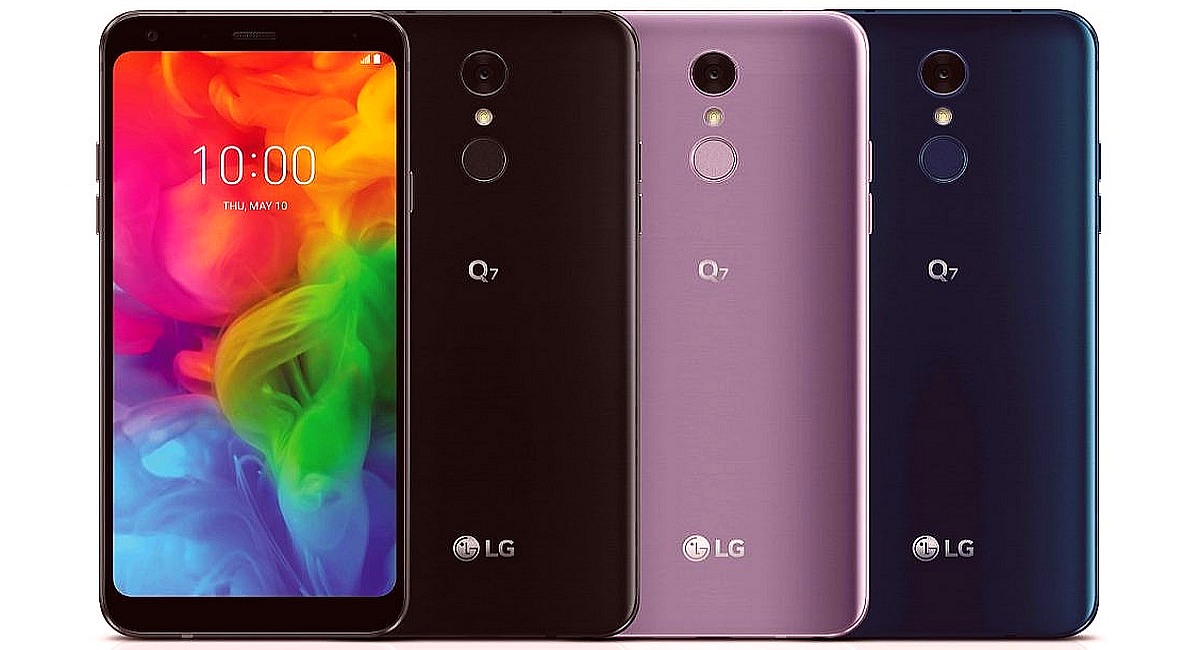 The midrange Android phones have been available by LG for quite some time now. However, the most recent announcement concerning the Q7 is another refreshing note from the company. There are many noteworthy additions to the Q7 phones, but most of them are quite unusual for phones that do not fall under the "flagship" status. Some of these additions are the 5.5-inch full screen display featuring FHD+ and an 18:9 aspect ratio at 2160 x 1080, 442ppi.
The family of Q7 phones specifically geared towards the budget market includes the Q7+, the Q7 and the Q7a. These are the successors to the Q6 series, also from LG. They carry on the trend of not only offering a premium design for their handsets, but also specs in the midrange that are more affordable than most.
No matter which of these models you choose, the normal features include 2.5D Arc Glass, which is a massive improvement from the plastic that came standard with the Q6 in 2017. Even though the construction is glass, you will still have an IP68 water and dust rating as well as MIL-STD 810G rating.
The Q7a and the Q7 came standard with 32 gigs of internal storage and 3 gigs of RAM, but the Q7+ will receive an upgrade of 64 gigs of internal storage and 4 gigs of RAM. Chipsets have a range of 1.5 GHz octacore and 1.8 GHz octacore. While the Q7 and Q7a have 13 MP rear-facing cameras, the Q7+ will be getting an upgrade to a 16 MP sensor.
Over the course of 2018 so far, even the most decent phones have the "portrait mode" ability, with the LG enhancement of the QLens, Hi-Fi audio quality, DTS:X 3D surround sound, microSD support as well as dust and water resistance. Additionally, you will see Android Oreo 8.0, LTE radio and a fingerprint sensor featured on the back of the handset. These are, of course, standard specs. Bells and whistles, to include special audio enhancement, will make the Q7 series much more appealing.
The availability of these will still depend a great deal on specific regions and markets. Speculation says that key markets will offer the Q7 series in Europe as early as next month. Following that, both America and Asia will see the offerings in their locations. LG plans to release further details, along with price range, as the release date gets closer.