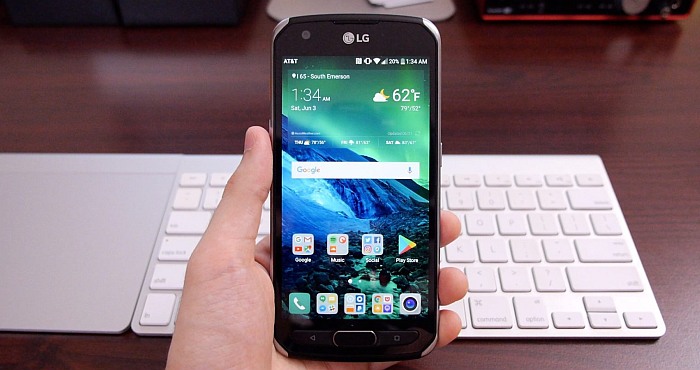 It is one of the very common things in the mobile industry that, some companies' share goes up and down. Same is the case with LG, but it has not created as good image as they were expecting in a market. LG was among one of the companies which have featured a flagship with Quad HD display for the first time have. They have introduced rear exclusive button arrangement. They have experimented in LG G5. Most of the LG mobiles phones got fame although it is common is any of them failed due to some deficiency.
In addition to flagships offerings, LG has also introduced strong entry –level portfolio and mid-range with different price continuums. Or we can say that anyone can buy a mobile phone of their own choice. Following is the given brief details about some of most famous phones of LG brand:
LG X Venture
The LG X venture is the best accessible and affordable option easily available on AT&T.it is water and dust resistance technology with certification of IP68 and MIL STD-810G. It has 4100 mAh battery with a 5MP front camera and 16MP back camera, 5.2 inches full HD display with Glove Mode features. Moreover, it has Qualcomm Snapdragon 435 processor, Android 7.0 Nougat out of the box, 32 GB built in storage and 2 GB RAM.
LG G5
It belongs to an old series of flagship from LG, but its charm has gone nowhere.it is a solid handset. Its specification includes 4GB RAM, easily unlock by paying only $300, Snapdragon 820 processor, a module slot, 5.3-inch screen, 16/8MP dual back camera and 2800 mAh detachable battery. It has low prices rate as compare to preceding cell phones.
LG X Mach
LG does not have any wide range of mid-range, but LG X Mach is the real example of mid-range. In looks, it resembles LG G4 a lot, or in other words, we can say that is if modified model of LG G4.
It so because most of its stipulations resemble like 3000 mAh battery with 5.5 inch IPS LCD screen. X Mach featured with 3 GB RAM, high-quality HD resolution, Qualcomm Snapdragon 808 processes. There are some additional attributes which resemble with some other LG products, such as rear button arrangement. Officially it is only available in markets of Europe. And that is why most of the people go for LG G4 because of its easy availability.